PwnageTool and QuickPwn for 2.1 Firmware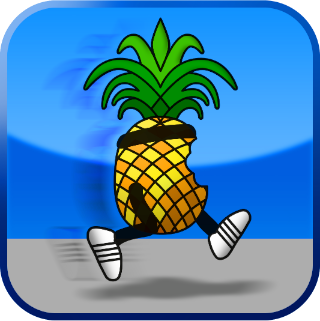 Some of the popular press and blogs have been backing the opposition. :-)
While criticism and competition is fine it should be reported correctly, with all the facts and certainly minus the FUD. Do you guys think we are "less and less relevant with each passing day" ? We don't think so, and we certainly prefer our hacks to theirs.
Though even if the world deems us irrelevant, the iPhone family of devices is still fun to hack!
By the way we figured out a way to combat iTunes 8 without patches…and we're waiting to see what Apple tries next. But we think they might want to rethink their priorities. They probably won't though, and so we get back to the "cat and mouse" game between Apple and the Dev Team and other third-party communities.
Here are the new versions of PwnageTool and QuickPwn that support the 2.1 firmware. And as we just mentioned, iTunes was not harmed in the process ;-) no patching was required.
This does not address the new iPod Touch 2G device released this week. Partly because none of us even have one yet :)
SHA1 Sums:-
PwnageTool_2.1.dmg = 0b2dcb51e224b12590793e8a758dd80c450e5b64
QuickPwn_1.1.dmg = 92487230c66296ec1e414260b5f107e5d351923f
PLEASE NOTE: COPY THE APPLICATION TO YOUR APPLICATIONS FOLDER OR DESKTOP BEFORE RUNNING. RUNNING DIRECTLY FROM THE DISK IMAGE WILL CAUSE ERRONEOUS BEHAVIOR (such as missing bootloader files and other oddities).
We've released using BitTorrent to lighten the load of the initial downloads, then we'll add a direct link and Sparkle update when we can. If you don't know how to use BitTorrent, then hold off for a while.
Mirrors
The following links are unofficial download mirrors, you download these at your own risk, we accept no responsibility if your computer explodes or if it becomes part of a NASA attacking botnet, or even worse if your hands fall off mid-way during the use of these archives. Always check the published SHA1 sums. We would prefer that you downloaded the official bittorrent release above, but you are welcome to try these if you really must.
Direct Downloads - QuickPwn
Direct Downloads - PwnageTool
---
Important update Hmm well Thomas Ricker has put our fate in your hands. Please vote in his poll!
Should we press on? Or just throw in the towel? Do "rogue" applications like Cycorder, NES.app (and the other console emulators) – and all the other applications that Apple won't approve – matter? That includes unlocking :)